Ham Radio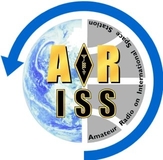 Ham Radio deluxe is a popular ham radio program.
You can download the lastest free version online, but
you will have to search for it.
Ham Radio Guide
Cat-Audio Interfaces
Yaesu CAT Interface
Modular PC Interface
Parallel Ports
Command Tester
Remote Server
Satellites
ISS Frequencies
Pinouts
AIS
AIS is the acronym for "Automatic Identification System".
A VHF radio based system used by commercial shipping since 2004.
AIS detects virtually any commercial shipping within a 400+ square Mile area surrounding your position and warns you of their presence.
The software sounds an alarm well in advance of when a collision is probable.
AIS also shows on screen the most likely point of impact, the ships current GPS position, speed and course.
Knowing this information gives one plenty time to take action and avoid a collision.
The transmitted AIS data are updated Automatically every few seconds
For safety at sea, every yacht can and should have access to this information.
AIS Basics
AIS General Install
AIS on MaxSea
AIS on Shipplotter
IALA
Sailing
Sailing Directions are published by the US National Geospatial- Intelligence Agency (NGA)
Sailing Directions, covering the harbors, coasts, and waters of the world, provide information that cannot be shown graphically on nautical charts and is not readily available elsewhere.
Sailing Directions (Planning Guide) are intended to assist mariners in planning ocean passages and to eliminate duplication by consolidating useful information about all the countries adjacent to a particular ocean basin in one volume.
Sailing Directions
Pacific and SE Asia
Australia-N.Zealand
Philippines