Hello sailor
New Zealand to Australia to Philippines

Due to cancellation, at the last moment, of a crew member, there are up to 2 spots available for the Tauranga to Brisbane voyage and possibly beyond.

Departing end of May to early June 2019, weather depending.




Experienced skipper looking for one or two reasonably fit crew members.
Depart Tauranga NZ sometime end May 2019, bound for South Queensland, clearing customs in Brisbane.
Cruising to Gold Coast City than north up the Great Barrier Reef, visiting many places, returning to Gold Coast City or possibly back to New Zealand around November '19. Alternatively sail North to Philippines via PNG.

I encourage any prospective crew who want to learn about sailing, navigation and the general day to day safe handling of a sailboat to consider this wonderful opportunity.

You may be someone curious about the cruising lifestyle and want to experience it first hand before making up your mind about purchasing your own boat.

You will be enthusiastic, of good habits, well mannered, polite and respectful to all onboard, no smoking or drugs. Capable of paying your own way to and from the boat and sharing some onboard expenses.

If you are eager to increase your knowledge and are realistic about your expectations, please send me a email.
Travelers who just want to "hitch a ride" or only want to cross The Tasman, won't be considered.

Current location: Tauranga New Zealand.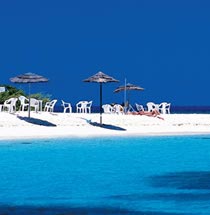 Sailing is a great way to travel, wind in the sails, gliding through the water, watching dolphins on the bow, having a race with the boat.
This will be adventure like no other and the more you're prepared to put in, the more you'll get out.