Hello sailor
New Zealand to Australia

Experienced skipper looking for one or two reasonably fit crew members.
Depart Tauranga NZ sometime in May 2019, bound for South Queensland, clearing customs in Brisbane.
Cruising up the Great Barrier Reef, visiting many places, returning to Gold Coast City or possibly back to New Zealand around November '19.

This is not a race, but a cruise, so you need to have plenty time on your hands.

You don't need to be experienced (would be a bonus though ), as tuition will be given in all facets of seamanship.
If you are eager to increase your knowledge and are realistic about your expectations, please send me a email.
I don't take on Crew who just want to cross The Tasman.

Current loacation: Tauranga New Zealand.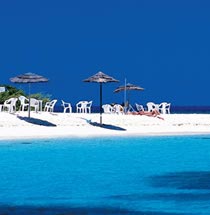 Sailing is a great way to travel, wind in the sails, gliding through the water, watching dolphins on the bow, having a race with the boat.
This will be adventure like no other and the more you're prepared to put in, the more you'll get out.